Membership
Your membership provides the foundation of community support for us to achieve our goals using:
Public education;
Government dialogue; and
Cooperative planning.
Benefits of membership:
Support of FORR's mission and program.
Receive a few newsletters and notices (NOTE: you must sign up to receive these by using the big red box HERE).
Become a voting member of the FORR at the AGM .
Membership is extremely important to meeting our goals!
Meetings are open to all!
LIFETIME membership fees are only $5/individual *
There are 2 ways to pay and become a member:
1. Click on the "Buy Now" button below and pay with a credit card or with your Pay Pal account. Please note that you do NOT need to have a PayPal account to use the Pay Pal "Buy Now" button.
*At the 2015 AGM, a resolution was approved that allowed for establishing a lifetime membership at $5/person for 2016 and that any current 2015 memberships would automatically be converted to a lifetime membership.
OR
2. Simply send us your name, mailing address,  email address with your cheque to:  Friends of the Rossland Range Society, Box 701, Rossland B.C., V0G 1Y0. Use the "JOIN NOW" button below for a form or just send us the information with your cheque. (If you pay us via the PayPal option above, there's no need for the form, we get the info electronically from Pay Pal)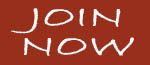 Thank you very much for your past and future support!
NOTE: Be sure to SIGN UP to receive newsletters & notices in the big red box HERE.
(We also accept donations, if you would like to contribute something in addition to the LIFETIME membership fee, please use the Donate page, thank you)