BECOME A MEMBER!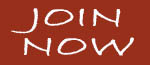 ***********
Next Board Meetings:
Apr 5, May 3, June 7, July 5, Aug 8, Sept 6, Oct 4, 2018, 5pm Rossland Library
Everyone is welcome! (See minutes of prior meetings on the News page)
***********
Welcome to the 
  Friends of the Rossland Range
a non-profit society, Rossland, BC, Canada
After years of community input and working with the Province, the Friends of the Rossland Range Society recently achieved Recreation Site status for an area of the Rossland Range near Rossland, BC. The agreements FORR signed on behalf of the community in 2014 created the free public use area known as The Rossland Range Recreation Site. Many volunteers and hours of community input for over 10 years was key to this big success.
Going forward, the Society now needs to focus on the many and varied needs of the Recreation Site, from coordinating the many community project volunteers to assisting with identifying potential resources. While the management plan and agreement provide guidance to the community about the Recreation Site, there is also a sizable amount of flexibility in the way that we accomplish the goals. The area truly is a community-based multi-use area.
  In addition to our primary work on the Recreation Site, FORR is also working on related projects, including:
A photo and story record of activities in the Rossland Range, such as the history of the Old Glory Weather Station
Developing a Streamkeepers program
Developing a forest interpretation project
Identify, photograph, GPS and report wildlife tracks in the Rossland Range.  See the brochure for track images, details and contact info.

Developing an Old Glory Lookout Heritage Site
Your membership and participation provides the foundation of community support for us to continue to achieve our goals.

Join now!

Contact us if you would like to volunteer!